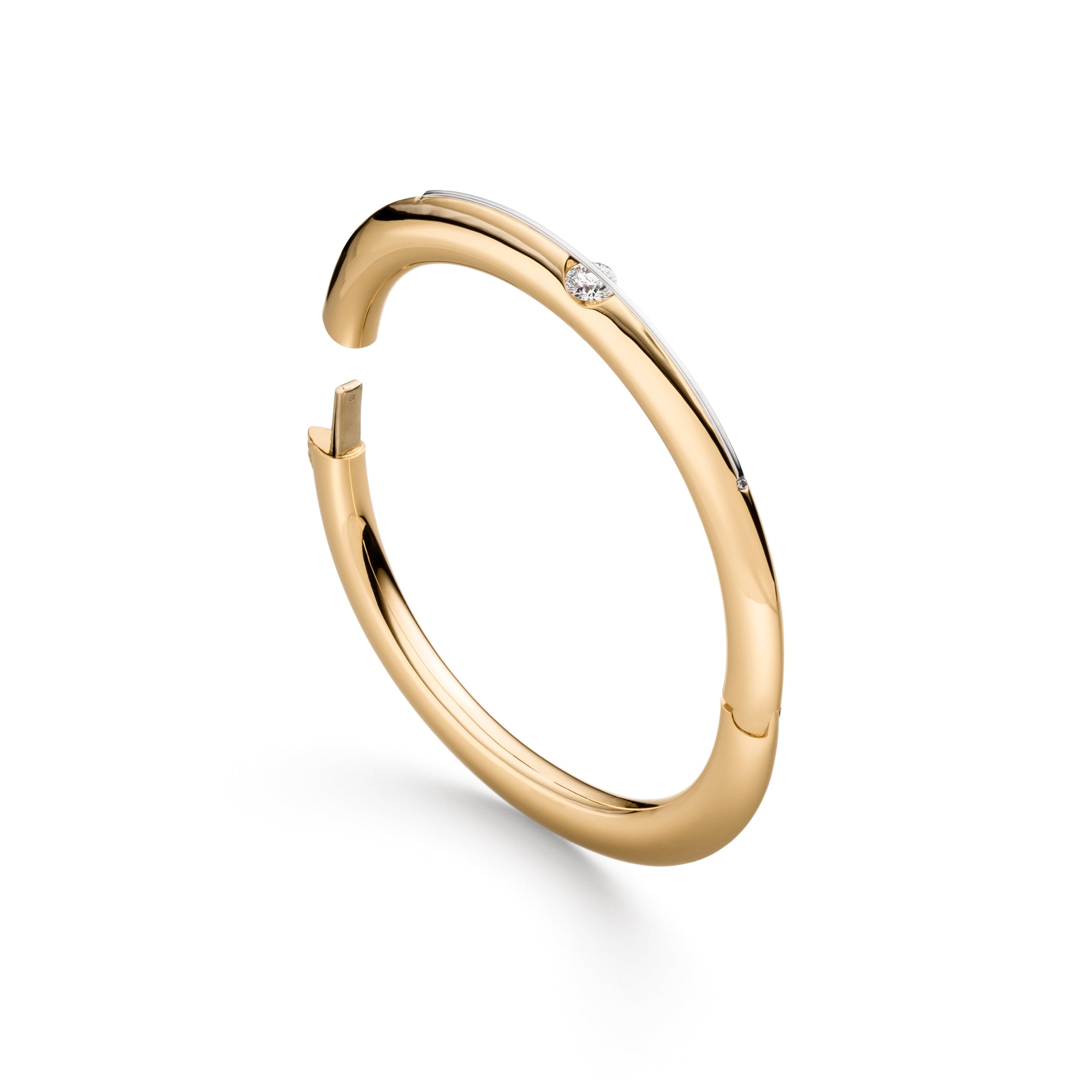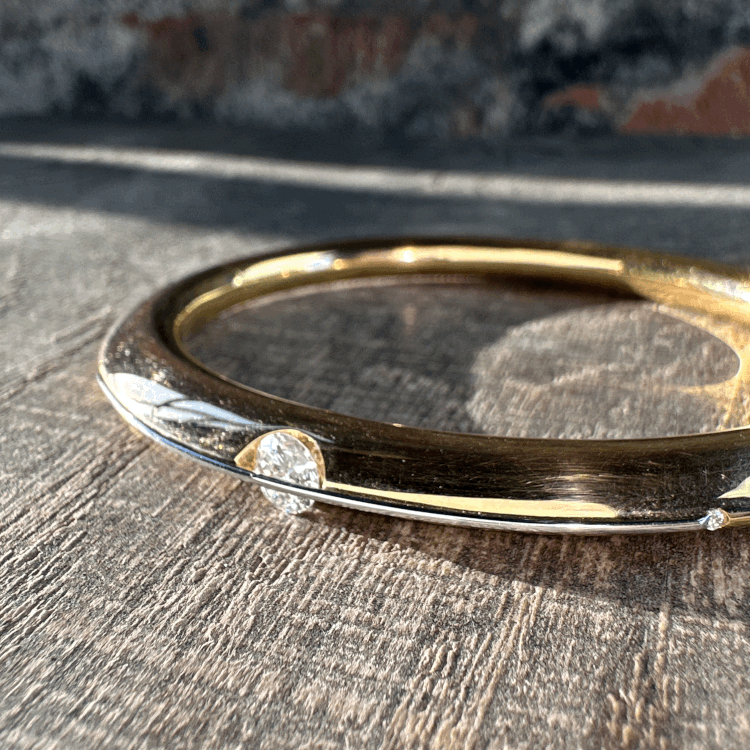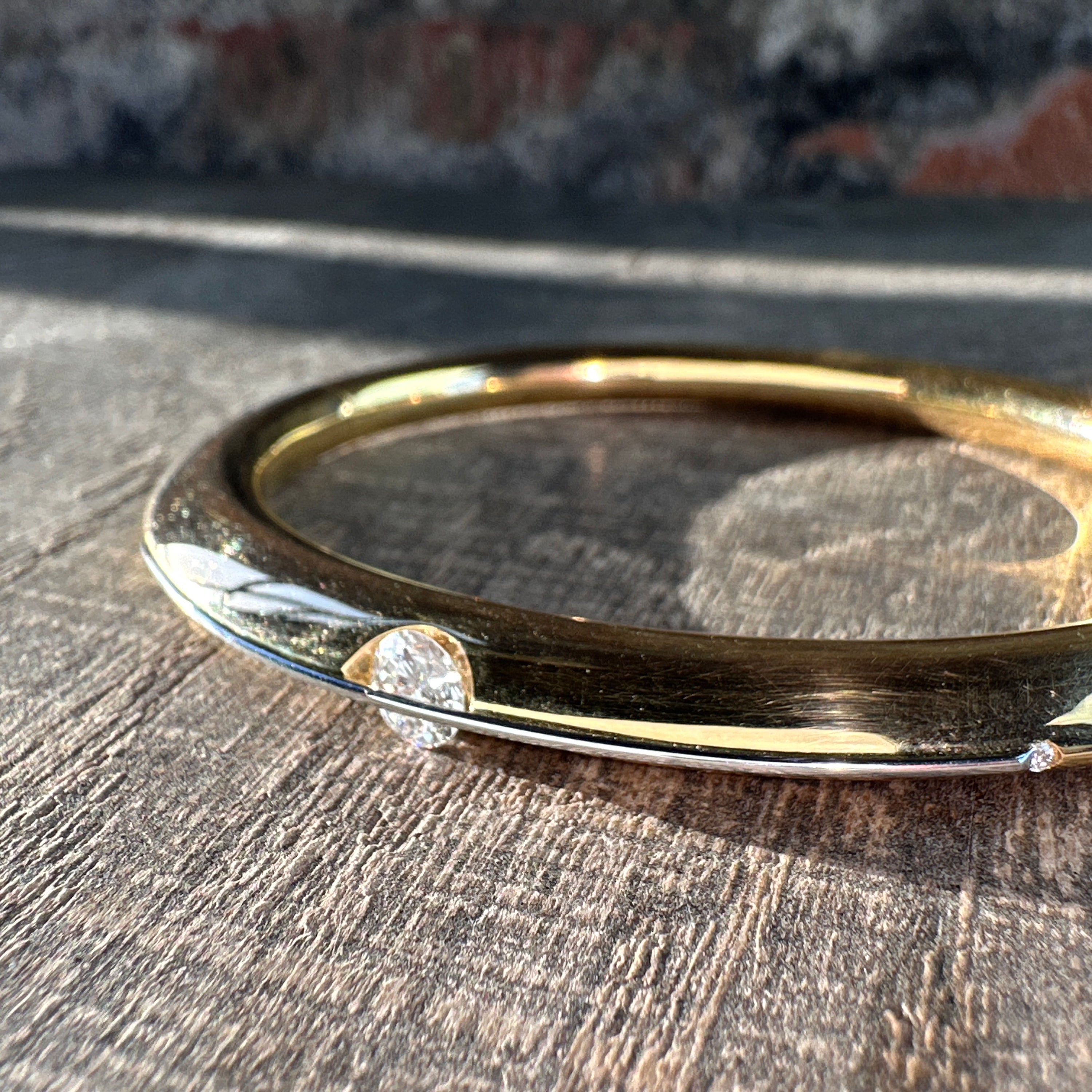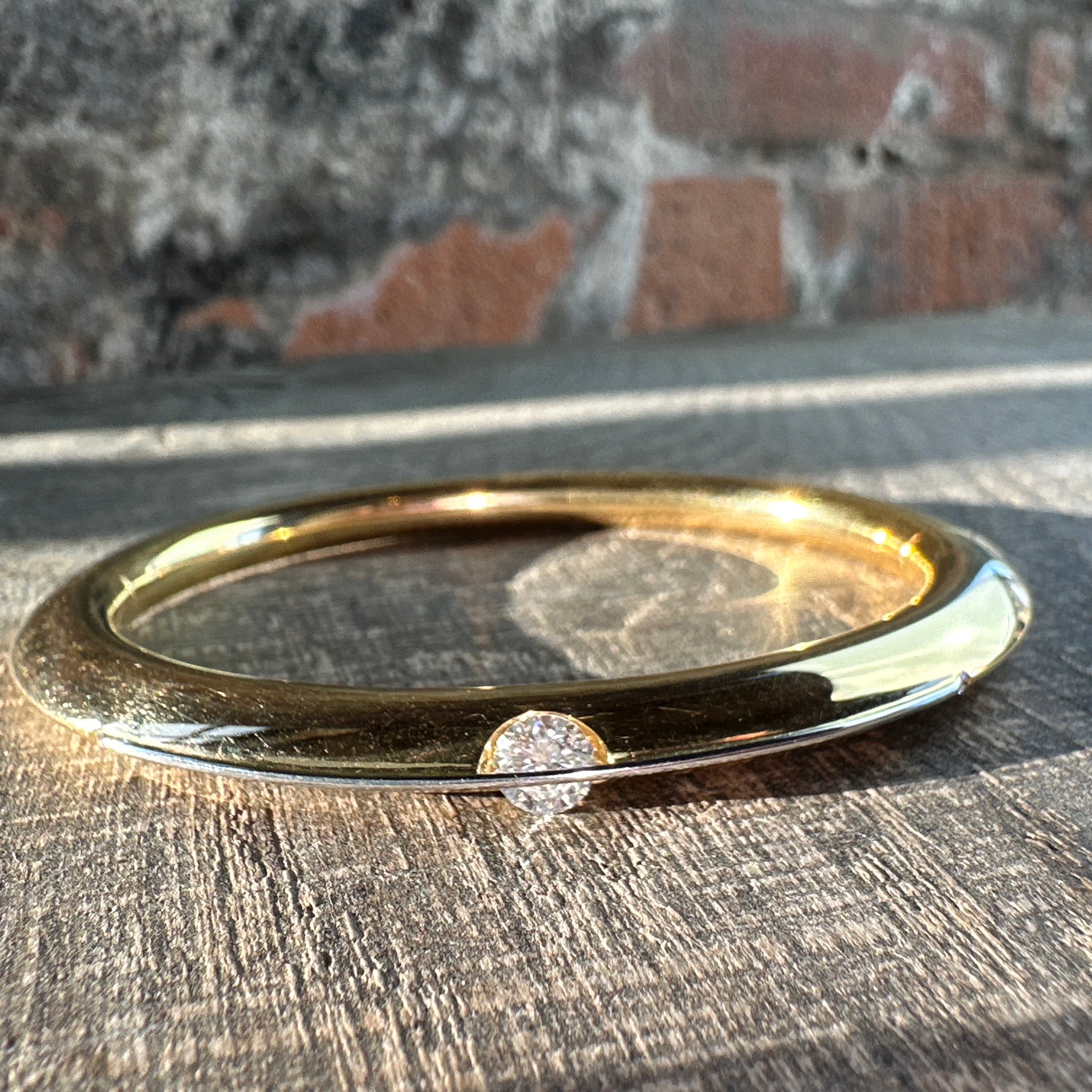 Bracelet with Floating Brilliant 18kt Gold
Description
Payment & Delivery
In the floating brilliant series, this is the bangle, which is created in the same way as the ring. The bangle can be opened at the side and is made of 18kt gold with a platinum band and a brilliant of 0.600ct tw/vs and 2 small brilliants of a total of 0.020ct G/IF.
Info:
18kt gold
brilliant of 0.600 ct tw vsi
platinum bracelet with 2 diamonds 0.020ct g/IF
high gloss polished
gold box lock on the side
The floating brilliant.
The diamond rests freely under a protective platinum bracket, which is soldered over the diamond after it has been set in place. The brace protects against shocks and ensures that the brilliant cannot fall out during normal use. Due to the free movement of the brilliant, it will always vibrate a little and thus catch all the light around it. The reflection means that the brilliant has a very special and attractive glow in the reflections of the light.
Payment
We accept Credit Cards and MobilePay. All transactions are secure and encrypted.
Delivery
Free shipping in Denmark. All goods are sent from Denmark and will be available with a tracking number (Track & Trace).
Return
All goods ordered through our webshop can be returned for a full refund within 14 days of receiving the goods.
Bracelet with Floating Brilliant 18kt Gold