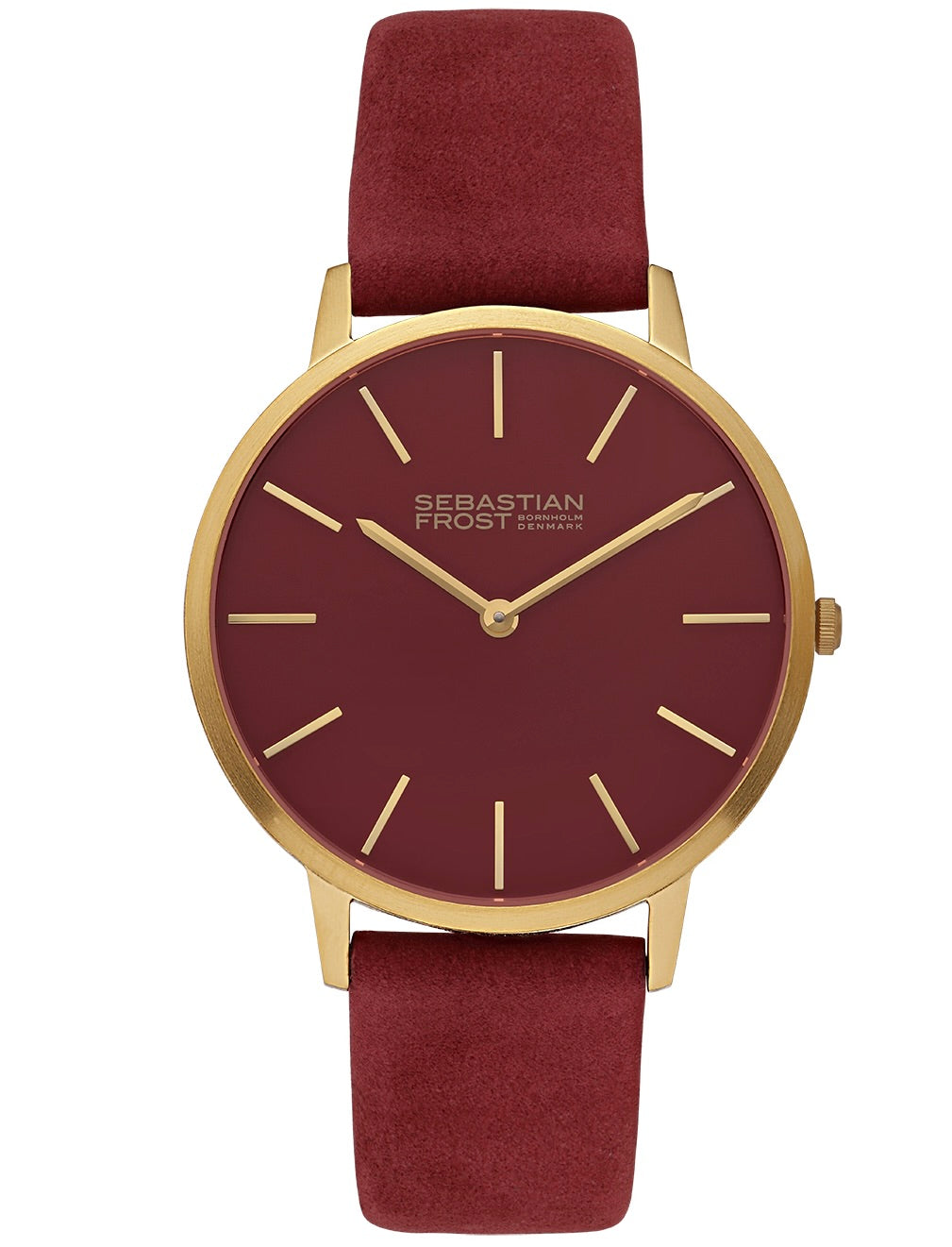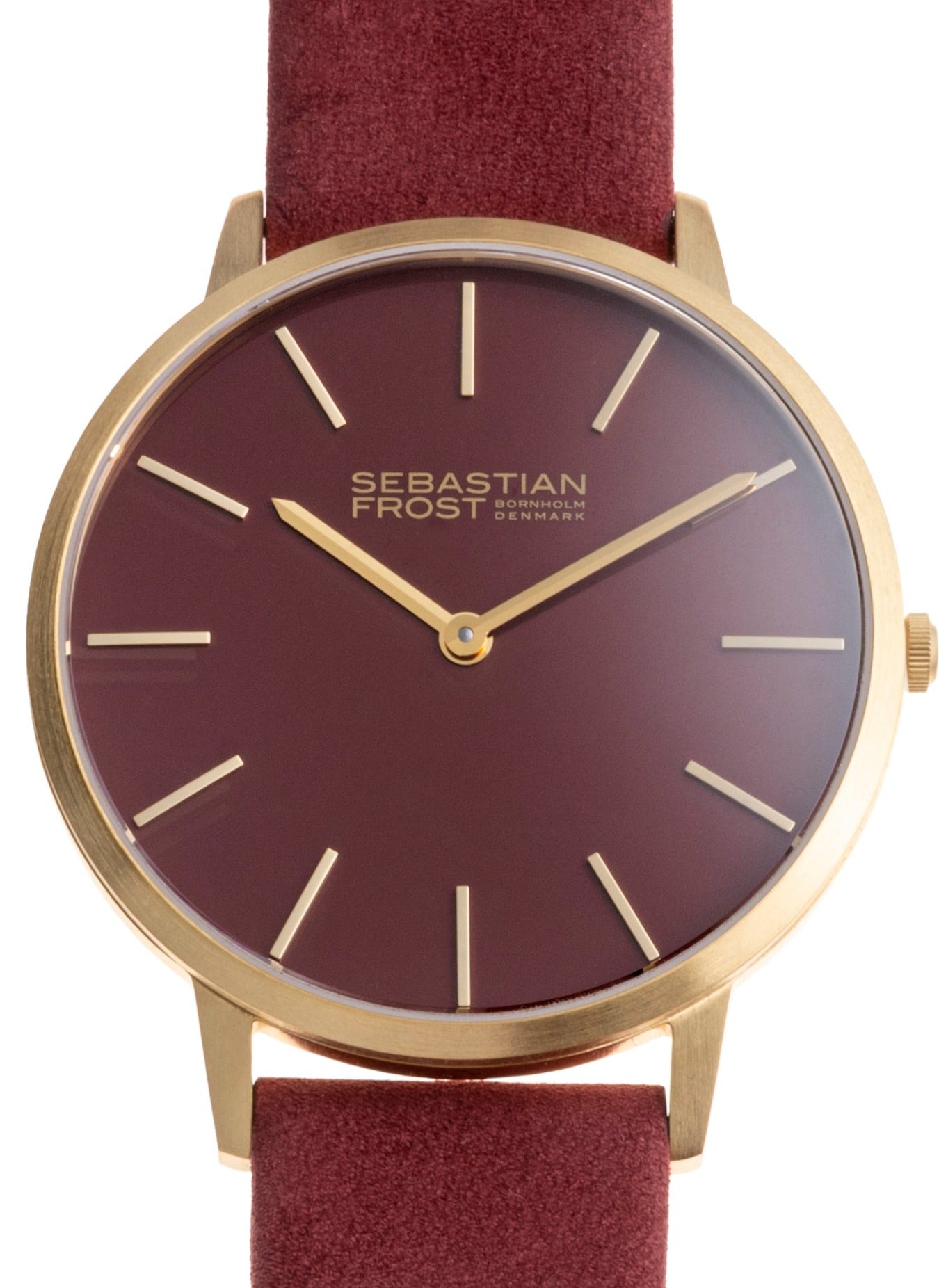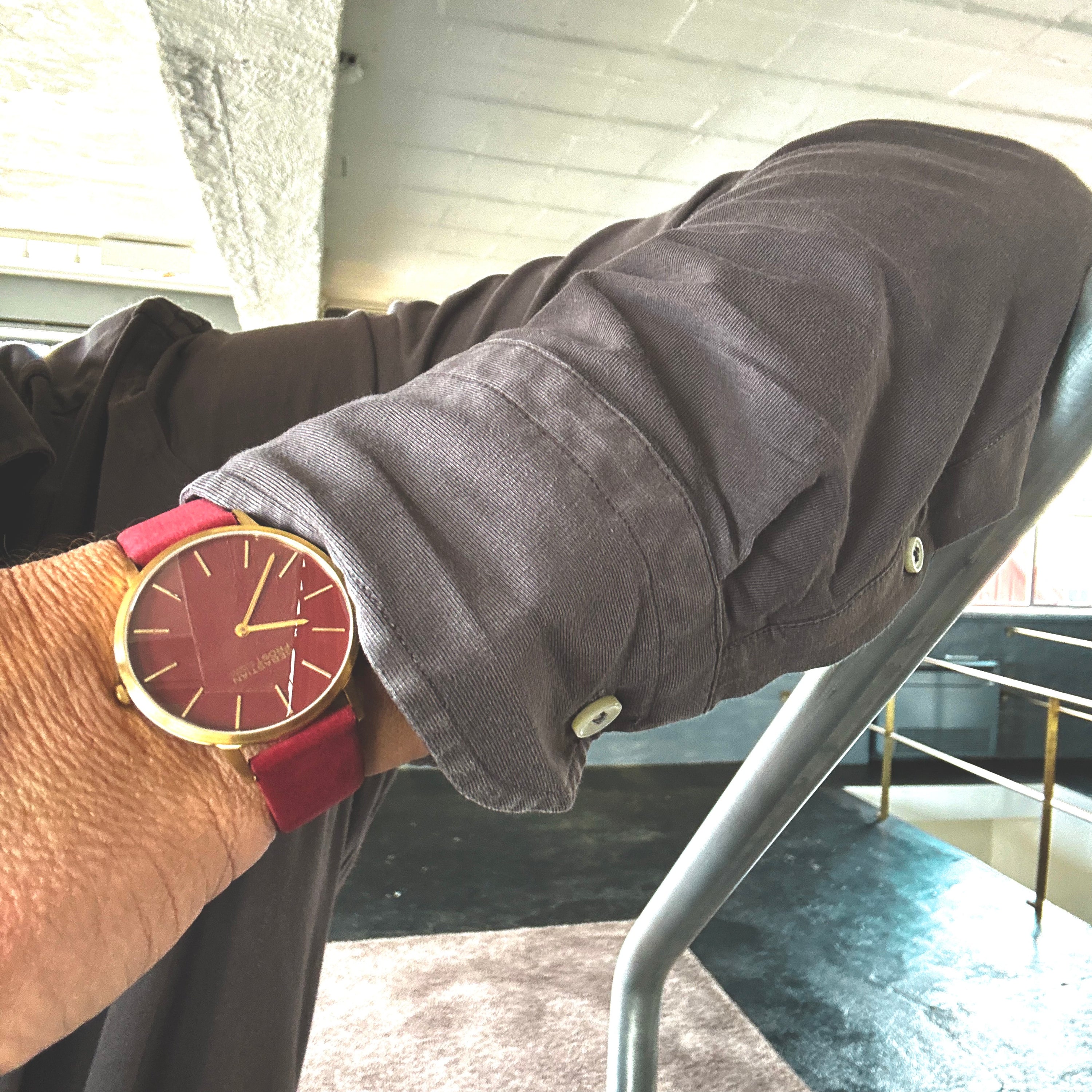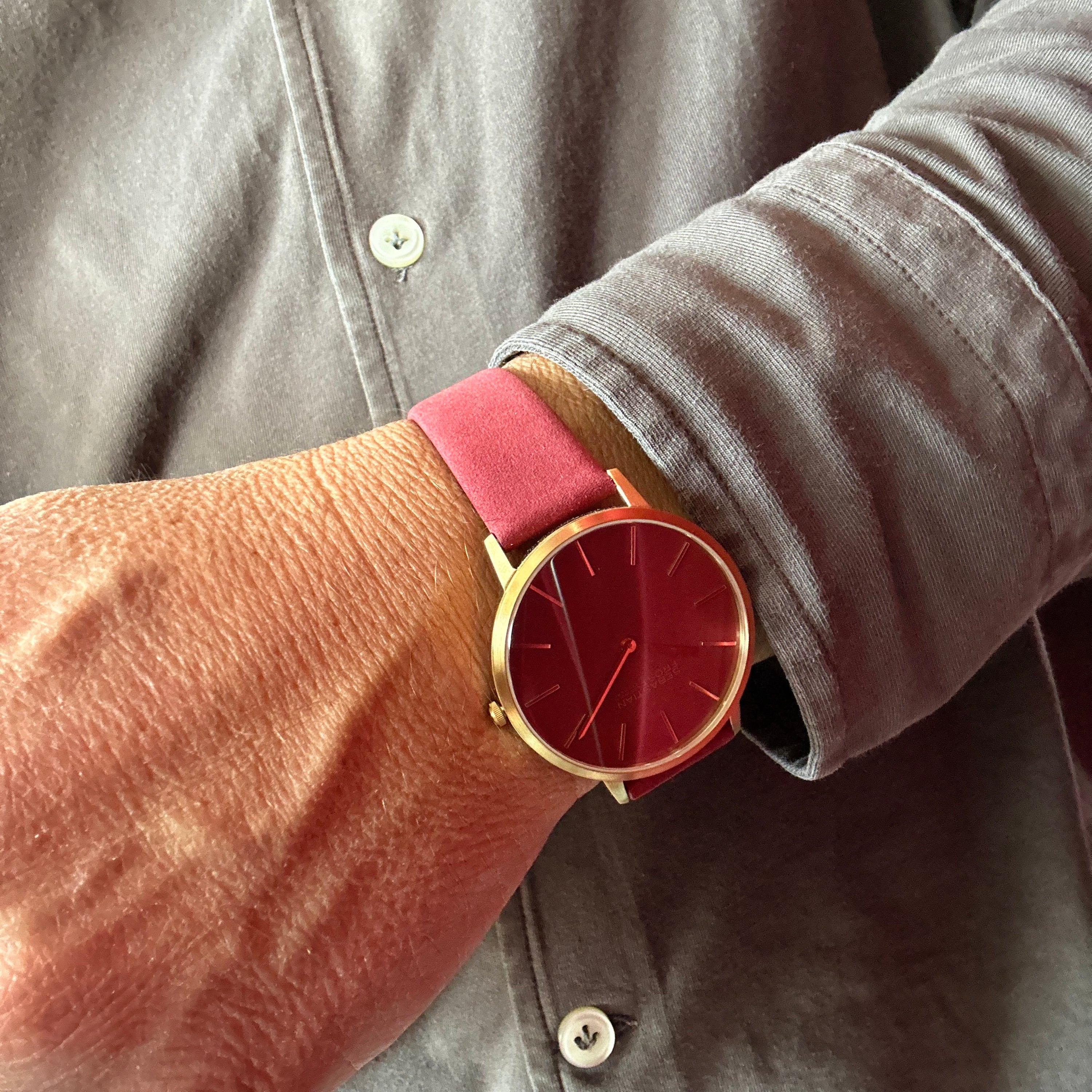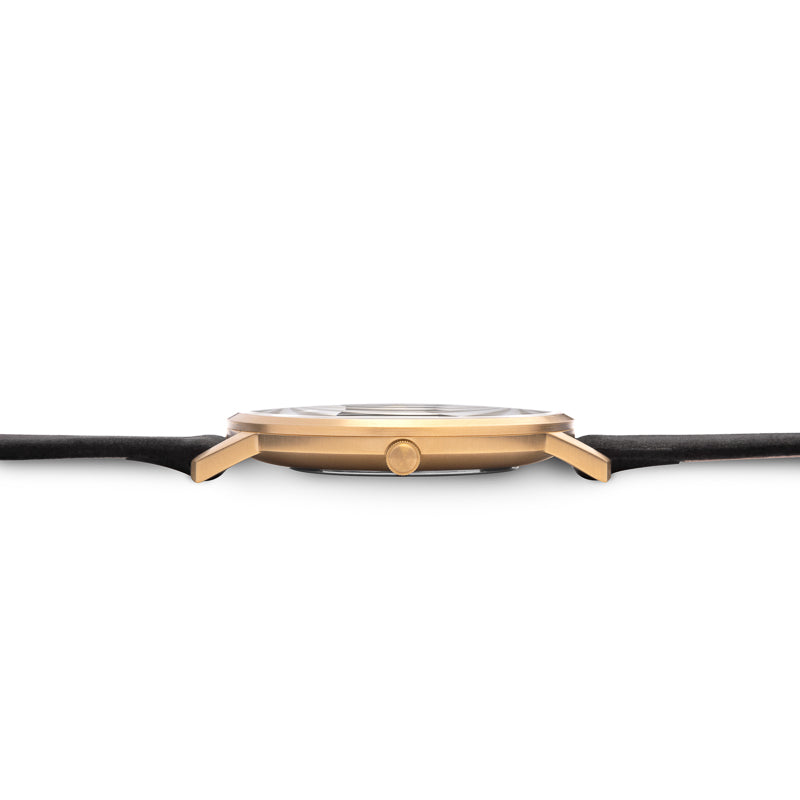 Sebastian Frost Bornholm Watch Classic Bordeaux rød Gold Grande Herreur
Description
Payment & Delivery
Mine Classic collection ure. Et rødt - guld ur som udstråler klassisk enkelthed.
Denne kollektion kommer helt afgjort tættest på mine smykkekreationer. Min baggrund som uddannet guldsmed kommer til udtryk i denne kollektion. Da jeg startede med at overveje om jeg ville designe mine egne urkollektioner var tanken at designe et ur, som samtidig er et smykke. Her bruger jeg de samme teknikker som jeg bruger når jeg sidder ved arbejdsbordet og designer mine smykker. Matbørstede overflader som kontrast til de blanke urvisere og indexstreger på urskiven. Helt enkle urremme uden syninger for ikke at flytte fokus fra selve uret. Jeg anvender schweiziske urværker fra Ronda for at kunne holde uret let og tyndt. Det ridsefrie safirglas gør at selvom uret bruges hyppigt er det ikke på glasset man kan se det.... Classic collection fås i størrelserne grande, unisex og petite.
Info:
- 2 års garanti
- 99 dages returret
- ridsefrit saphirglas
- swiss ronda urværk
- 39 mm diamater
- Vandtæt til 30 meters dybde
- Rustfrit stål
- ruskindsrem
-7.5mm tynd/ høj
Payment
We accept Credit Cards and MobilePay. All transactions are secure and encrypted.
Delivery
Free shipping in Denmark. All goods are sent from Denmark and will be available with a tracking number (Track & Trace).
Return
All goods ordered through our webshop can be returned for a full refund within 14 days of receiving the goods.
Sebastian Frost Bornholm Watch Classic Bordeaux rød Gold Grande Herreur