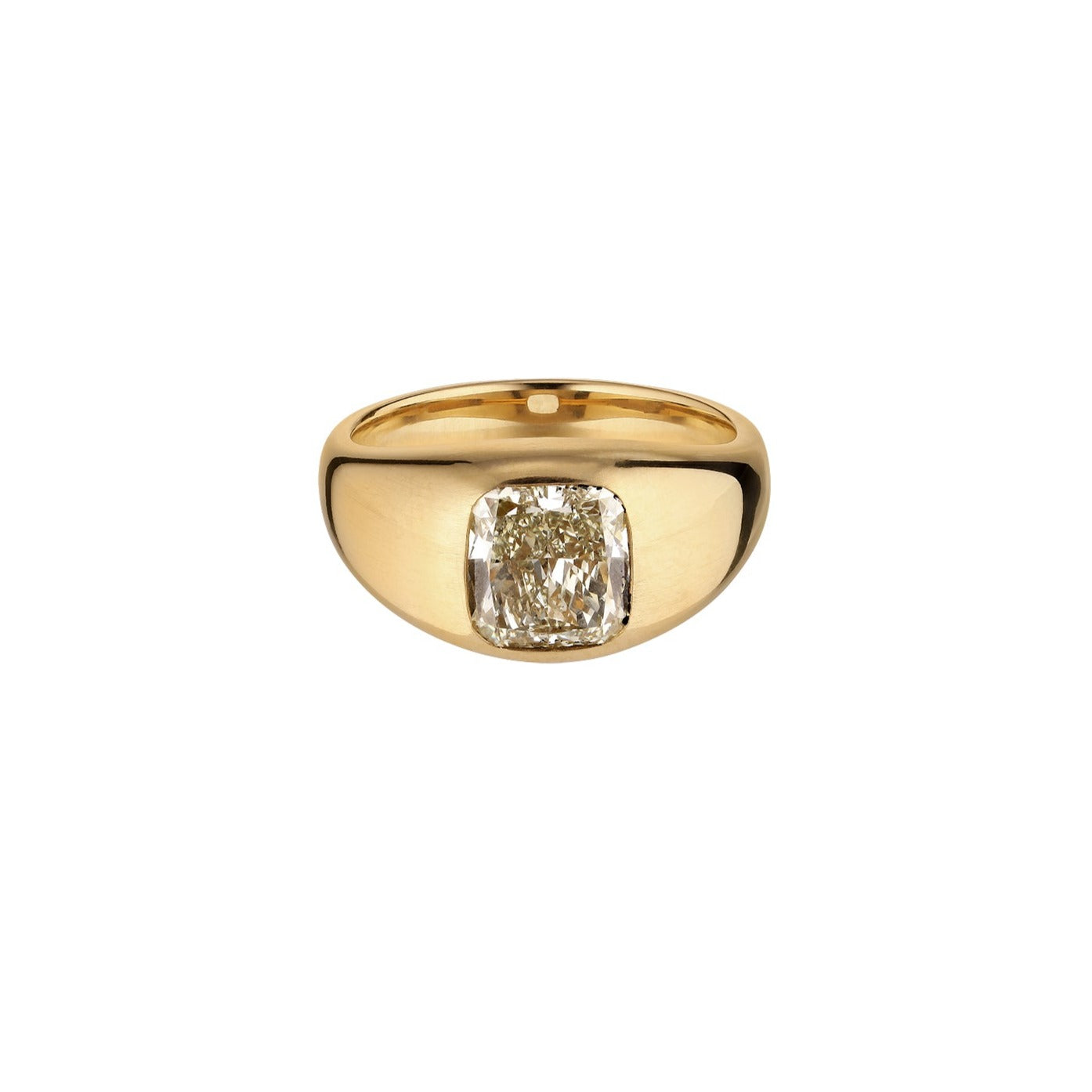 Ring Cushion Collection [2,560ct vs]
Description
Payment & Delivery
Massive ring in the cushion collection. 18 kt gold with a cushion cut diamond of 2,560 ct fancy color/ vs.
Info:
18 kt gold
cushion cut diamond 2,560 ct champagne/ VS
The new Cushion Collection
The fascination of cushion cut diamonds in various fancy colours, set in heavy, very strong 18 kt gold rings. The design is reminiscent of old-fashioned "Signet" rings, but due to the play of colors in the diamonds and especially the hardness of the diamonds, despite its masculine appearance, the ring will always appear with a razor-sharp faceted diamond, which the more the ring is used will appear more brilliant than ever.
Payment
We accept Credit Cards and MobilePay. All transactions are secure and encrypted.
Delivery
Free shipping in Denmark. All goods are sent from Denmark and will be available with a tracking number (Track & Trace).
Return
All goods ordered through our webshop can be returned for a full refund within 14 days of receiving the goods.
Ring Cushion Collection [2,560ct vs]