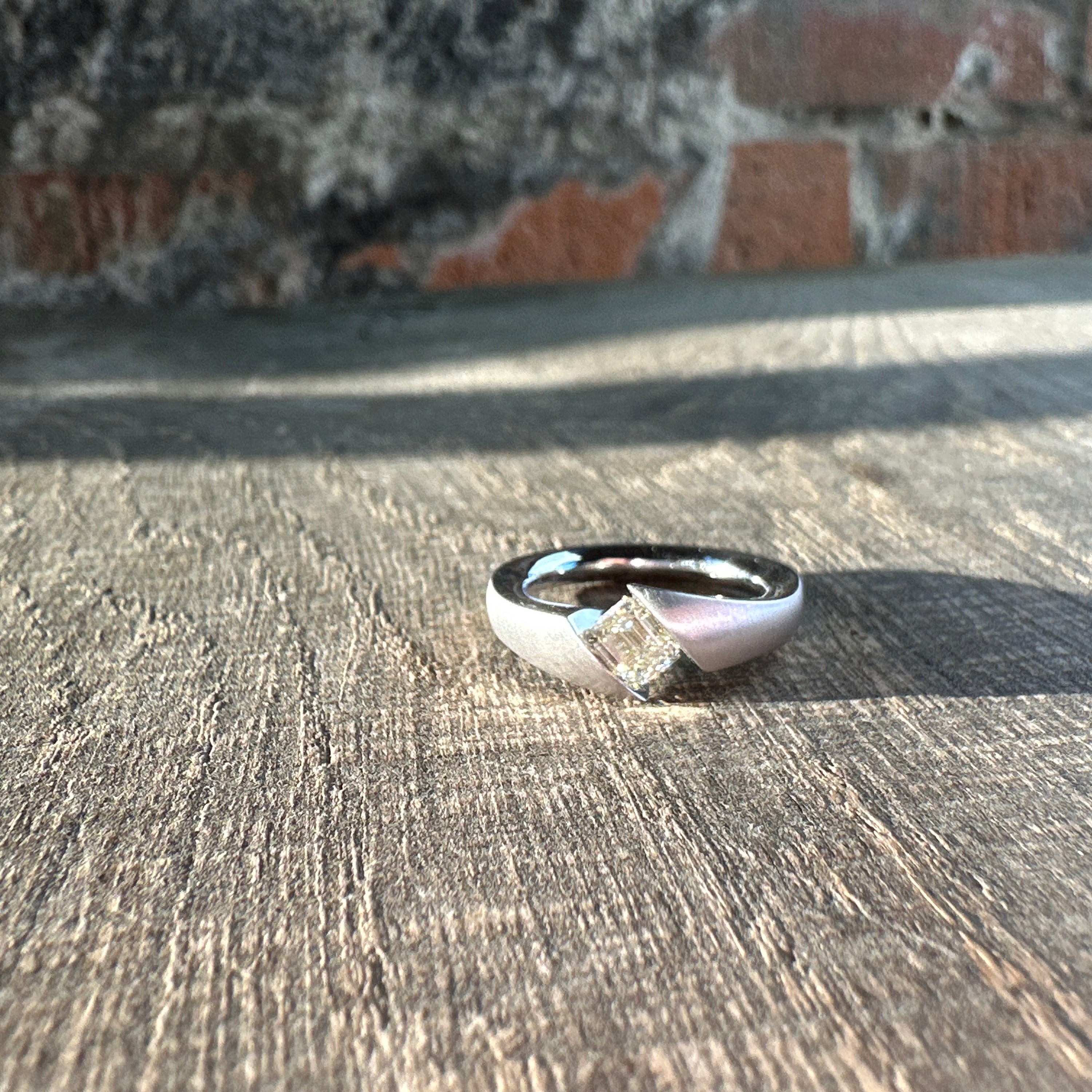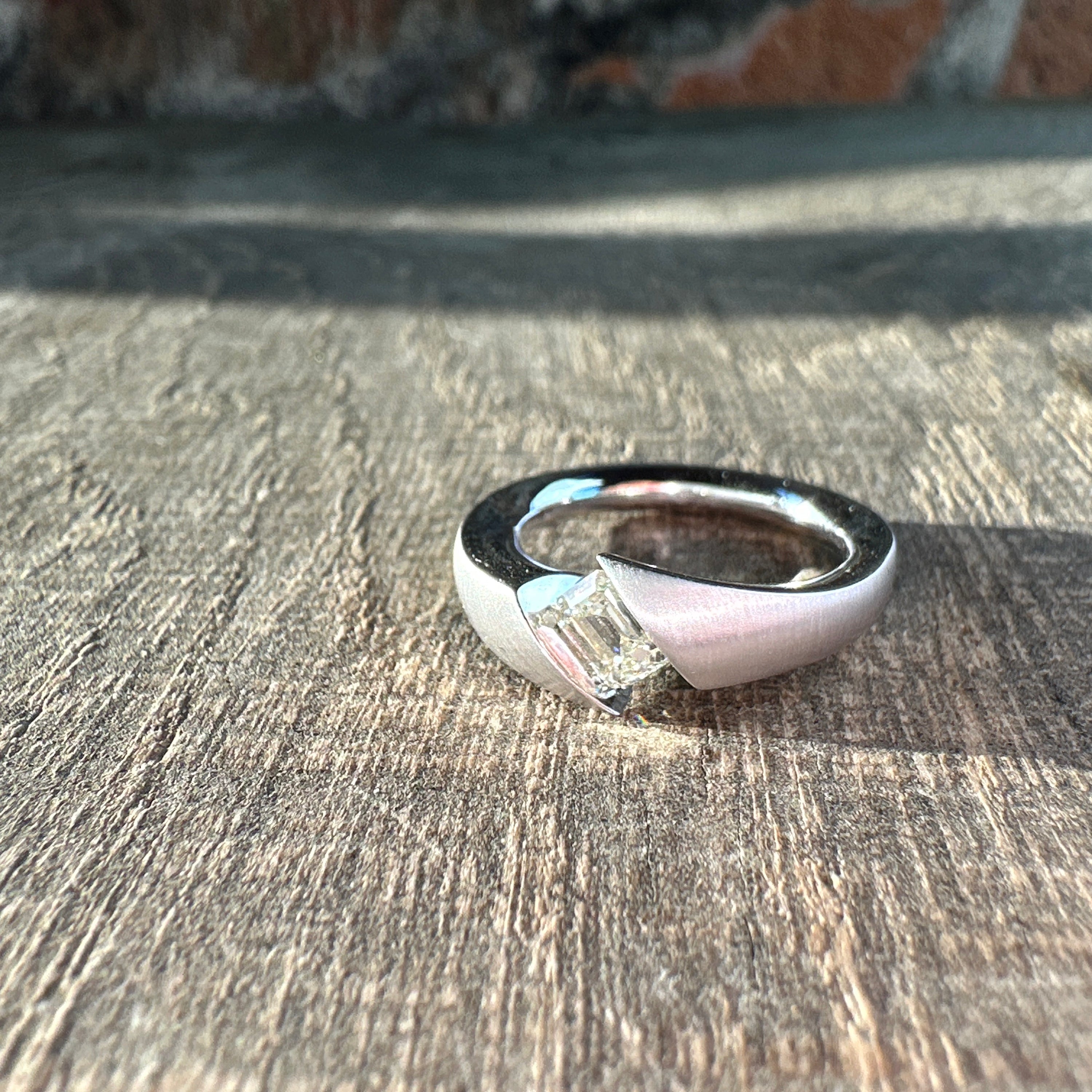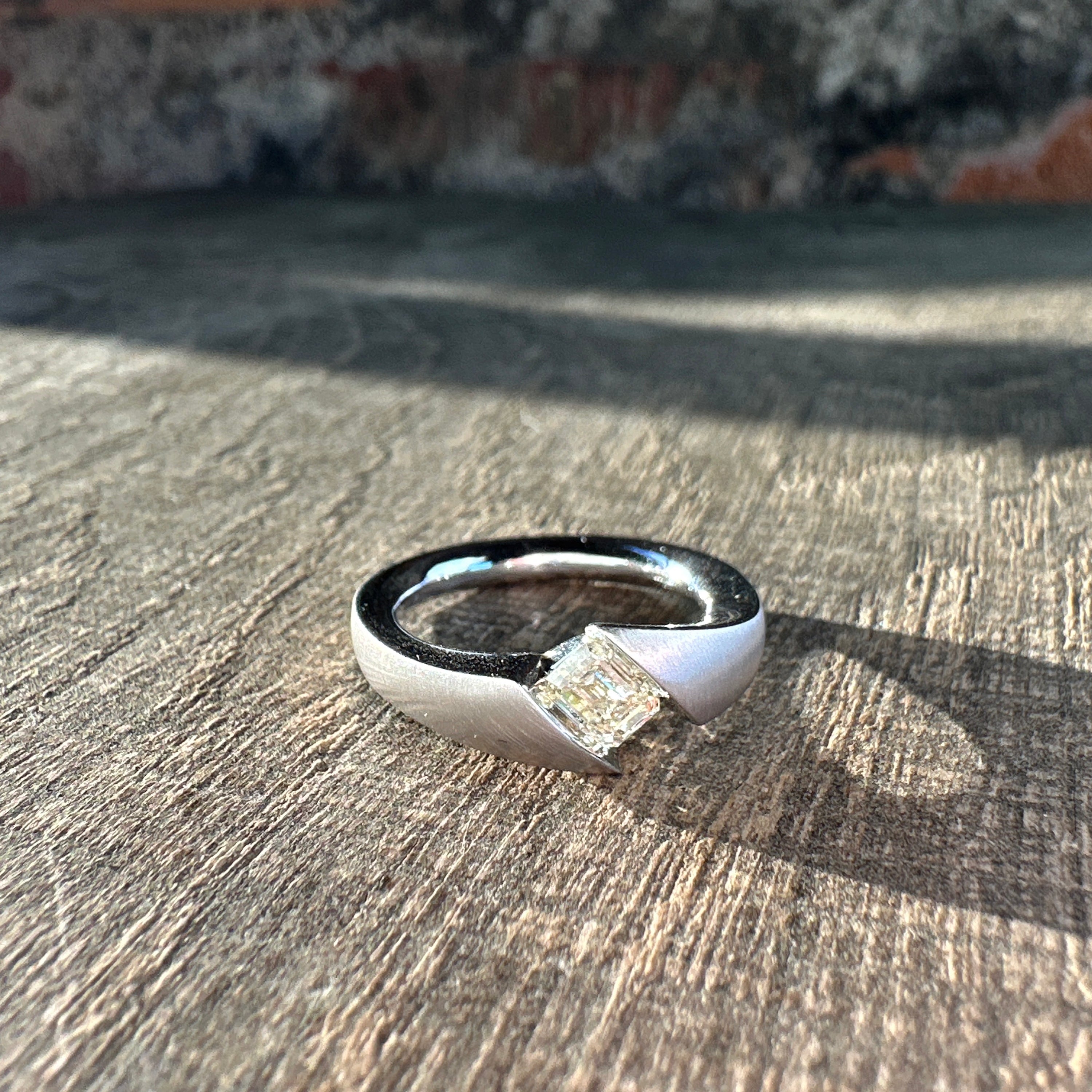 Ring Diamond Mirror White Gold Emerald Cut [0.525ct vs]
Description
Payment & Delivery
Ring in diamond mirror collection 18kt white gold with an emerald cut diamond, 0.525ct j/vsi.
Info:
18kt white gold
Emerald cut diamond 0.525ct J/VSI
Diamond Mirror Collection
As the name suggests, this is a ring in which the diamond is "squeezed" between two so-called mirror surfaces. These mirror surfaces are highly polished gold or white gold surfaces, which cause all the light that shines in the diamond to be reflected and radiate up through the jewellery. At the same time, a mirror image of the diamond itself is formed, which thereby appears larger than it actually is. The ring can be bought with diamonds in brilliant cut, hub cut, oval or princess cut. Diamond sizes start at 0.15ct up to 5.0ct.
Payment
We accept Credit Cards and MobilePay. All transactions are secure and encrypted.
Delivery
Free shipping in Denmark. All goods are sent from Denmark and will be available with a tracking number (Track & Trace).
Return
All goods ordered through our webshop can be returned for a full refund within 14 days of receiving the goods.
Ring Diamond Mirror White Gold Emerald Cut [0.525ct vs]