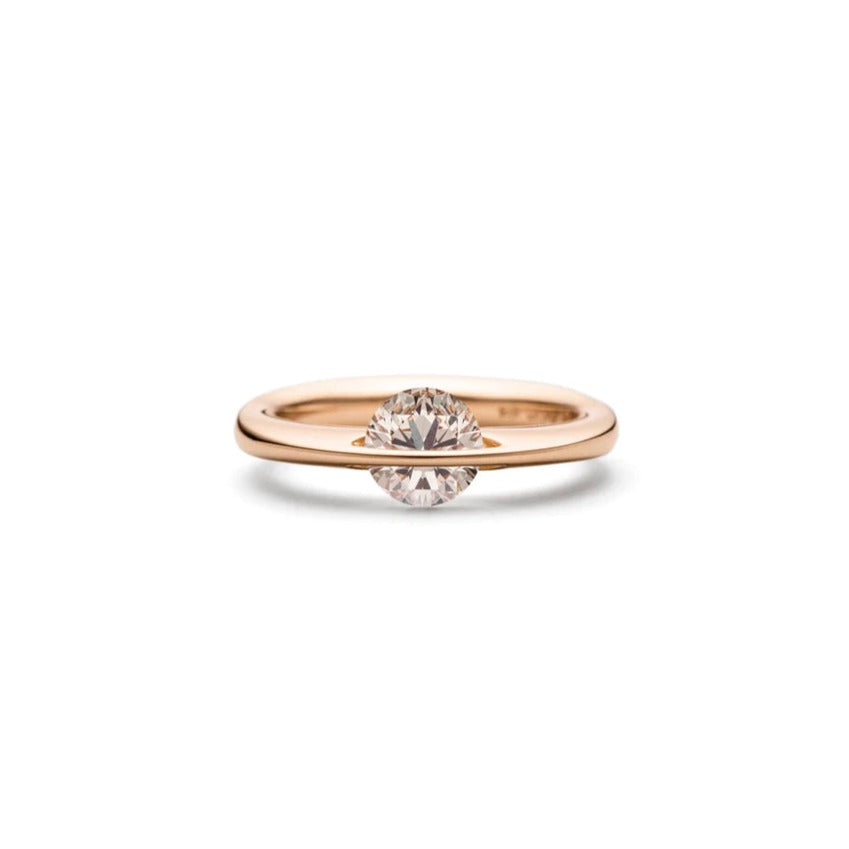 Description
Payment & Delivery
The unicolour model of the ring with the floating brilliant. The ring consists of 18 carat rose gold with a brilliant in the quality vs in the color "frosé". It is a fancy colour, which is very light cognac, a hugely warm colour, where the brilliant's 54 facets come into their own. We always have different options with different diamond sizes- and qualities in stock in our flagship store at Listed harbour. Please come by and have a look or call 004520225305 or mail@sebastianfrost.dk for more information, thank you
The floating brilliant.
The brilliant is freely movable under a protective gold bracket, which is soldered over the brilliant after it has been set in place. The brace protects against shocks and ensures that the brilliant cannot fall out during normal use. Due to the free movement of the brilliant, it will always vibrate a little and thus catch all the light around it. The reflection means that the brilliant has a very special and attractive glow in the reflections of the light.
Payment
We accept Credit Cards and MobilePay. All transactions are secure and encrypted.
Delivery
Free shipping in Denmark. All goods are sent from Denmark and will be available with a tracking number (Track & Trace).
Return
All goods ordered through our webshop can be returned for a full refund within 14 days of receiving the goods.